Data created from 10 years (2002-2012) of Øresund-reporting from 5 Danish and 4 Swedish newspapers. Content analysis of 1376 newspaper articles.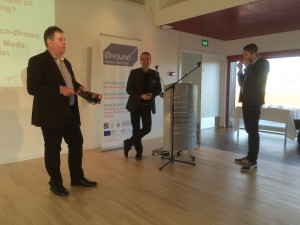 Authors: Mark Blach-Ørsten, Jesper Falkheimer, Veselinka Møllerstrøm & Mads Kæmsgaard Eberholst
Background: Paper sent for ICA-conference 2015. Updated if approved medio 2015. More information on project at News Øresund website. Also two reports have been published. They can be downloaded from here (2013/Lang. DA/SV) and here (2012/Lang. DA/SV).
Language: English
Format: HTML (SPSS-generated reports)